Careers Service
Create Your Future @ Belper School
The School Careers Guidance Office is situated off the main school library.
Richard Leach is our fully qualified Careers Adviser. he works in the Careers' Guidance Office 08.30 to 16.00 each day. His role is to support students, teachers and students' families to seek out careers information and to make sense of the many online and other sources of careers information available to young people.
Richard works closely with many external partners including Direct Education Business Partnership who provide careers interviews and other careers learning for our students.
You do not need an appointment, just drop in at break, lunch or after school or email rbl@belperschool.co.uk or call school on 01773 825281.
Provider Access Statement – Baker Clause
The school welcomes visits from all education providers particularly at our year 9 options evening in the early Spring term and at our year 11 post 16 evening in the late Autumn term.
Should any external providers wish to speak to our students please contact Mark Kazmierczak on mak@belperschool.co.uk.
Belper School Licensed Careers Software
Please click on the Unifrog logo to go to the website.
The Unifrog platform provides students, parents and staff with access up-to-date information on all the pathways available to young people moving on from school.
Students can use the platform to do many things including:
Completing an individual Personality Profile
Completing an individual Interest Profile
Looking at profiles and videos linked to subjects
Looking at profiles and videos linked to careers
Accessing webinars and MOOC learning opportunities (MOOC = Massive Open Online Courses)
Accessing a database of current Post 16 and Post 18 opportunities for every pathway including:
Intermediate, Advanced, Higher and Degree Apprenticeships plus Traineeships
Further education college courses
UK university courses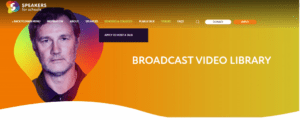 Careerometer : A tool to compare jobs
Use the Careerometer to compare different jobs – salary, working hours, etc Click the dotted square. Type in the first career that you think you might be interested in and  select from the drop down list. Then add your second choice for comparison. Click here.

Prospects Careers Website
A UK careers website for graduates and those looking at careers relating to higher education. The information is detailed and accurate.
Library Books and other resources
A number of books can be borrowed from the main school library.
These are written by experts and give in-depth advice on getting on to university courses and also cover specific careers.
The careers library contains a range of paper-based careers resources.
Apprenticeships
Students wanting an apprenticeship can use the links below:
Click on the Apprentices Browse apprenticeships before you apply logo for an easy basic search:
Click on the Apprenticeship logo to search and apply for Apprenticeships anywhere in England. Put in your postcode to find those most local to you:

Post 16 – Options for students after completing year 11 
In the past, students had the option to leave education after Year 11. Now they need to stay in some kind of education or training until their 18th birthday. This does not mean students need to stay in school. The main options to choose from are:
Full time education at a school sixth form or college
Apprenticeship
Pre-apprenticeship or traineeship
If you have questions in relation to this please contact Richard Leech  rbl@belperschool.co.uk
Click on the picture below to visit Amazing Apprenticeships.
Click on the Vacancy Snapshot logo to see a snapshot of apprenticeship vacancies coming up soon:
Students in year 11 are not allowed to start an apprenticeship until after the official school leaving date of the last Friday in June so should ensure that the start date for any vacancies that they are looking at is after this date.
Gatsby Benchmarks of Good Career Guidance      
As outlined in our Careers Guidance Policy we are fully committed to acheiving these benchmarks.
A stable careers programme
Learning from career and labour market information
Addressing the needs of each pupil
Linking curriculum learning to careers
Encounters with employers and employees
Experiences of workplaces
Encounters with further and higher education
Personal guidance